Stuart, FL – February 2021 – Team IP is proud to announce a multi-year partnership agreement with USA Boxing as the exclusive provider for decorated event apparel, branded products, and digital marketing to include online e-commerce and campaign stores for its 1,800 gyms across America.
USA Boxing is the national governing body for amateur Olympic-style boxing and overseen by the United States Olympic and Paralympic Committee. Since becoming an organized sport in 1888, Olympic-style or amateur boxing has enjoyed a rich tradition of excellence in the United States. The sport has provided competitive opportunities for hundreds and thousands of young men and now young women. The popularity of Olympic-style boxing has spread worldwide since that time and has developed its own identity and rules independent of pro boxing. The sport first gained Olympic inclusion in 1904 and since that time, United States boxers have won 111 Olympic medals.
The goal of USA Boxing is to promote and grow Olympic-style amateur boxing in the United States and to inspire the tireless pursuit of Olympic gold and enable athletes and coaches to achieve sustained competitive excellence. Additionally, USA Boxing endeavors to teach all participants the character, confidence, and focus they need to become resilient and diverse champions, both in and out of the ring.
Currently, USA Boxing is training for the upcoming Summer Olympics in Tokyo, Japan.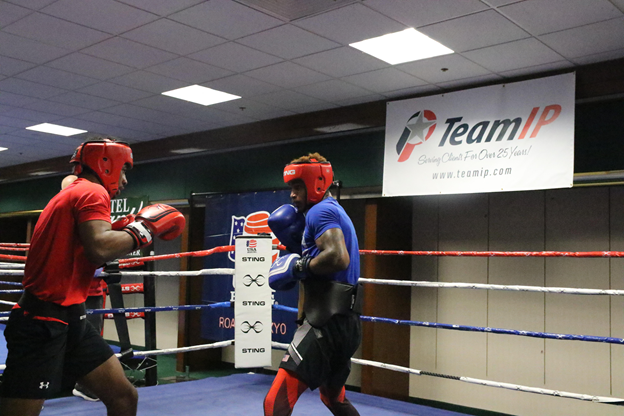 Randy Sparks Team IP CEO and Founder stated "We are honored to partner with USA Boxing over the next couple of years. It is exciting to show what we can do on both the national and global levels. Our commitment to customer satisfaction extends across the globe."
"USA Boxing is excited to partner with Team IP to help expand our merchandise availability," stated Mike McAtee, USA Boxing Executive Director. "Team IP will not only be able to help USA Boxing's national office but at the grassroots level to provide opportunities for additional funding for our local clubs/gyms, that are the true heartbeat of USA Boxing."
Team IP will kick-off its partnership at the 2020 USA Boxing National Championship that has been rescheduled to take place March 25-April 3, 2021 in Shreveport, LA. There are already over 1,600 boxers registered from over 36 states along with over 1,000 coaches, officials, and physicians. The new dates will give the tournament three extra days of competition. The added days will allow for a soft start giving boxers, coaches, officials, and staff an opportunity to adjust to the new Covid-19 mitigation procedures.
Taryn Cass USA Boxing Event Coordinator stated, "The Shreveport-Bossier Sports Commission (SBSC) worked hard to accommodate USA Boxing adjusting their schedule to meet our needs. We feel confident that the new dates will allow us to host a successful event and enable us to provide the experience that our members expect and deserve in a safe environment."
In addition to the 2020 National Championships, Team IP is excited to be part of USA Boxing's National Junior Olympics this summer, as well as future events throughout the duration of our partnership.
Read the story here. https://www.sportstravelmagazine.com/usa-boxing-partners-with-team-ip-for-apparel-and-products/